Mesin Cup Sealer Manual With Counter
Mesin plastik cup sealer / Mesin press plastik gelas kini sering kali digunakan oleh para pedagang minuman modern di zaman sekarang. Alasannya sederhana, karena tutup cup kovensional lebih sering mengalami kebocoran ketika dibawa atau dijinjing oleh pembelinya.
Meskipun menggunakan mesin, cup sealer dioperasikan secara manual. Operator terlebih dahulu harus menggulung roll plastik. Pelatakkan posisi gelas pada wadah pun harus tepat dan dilakukan secara manual. Untuk memulai proses penyegelan, operator harus menarik tuas ke bawah. Setelah proses pemanasan selesai, tuas ditarik kembali ke atas. Gelas yang sudah disegel dikeluarkan kembali.
Tersedia juga versi With Counternya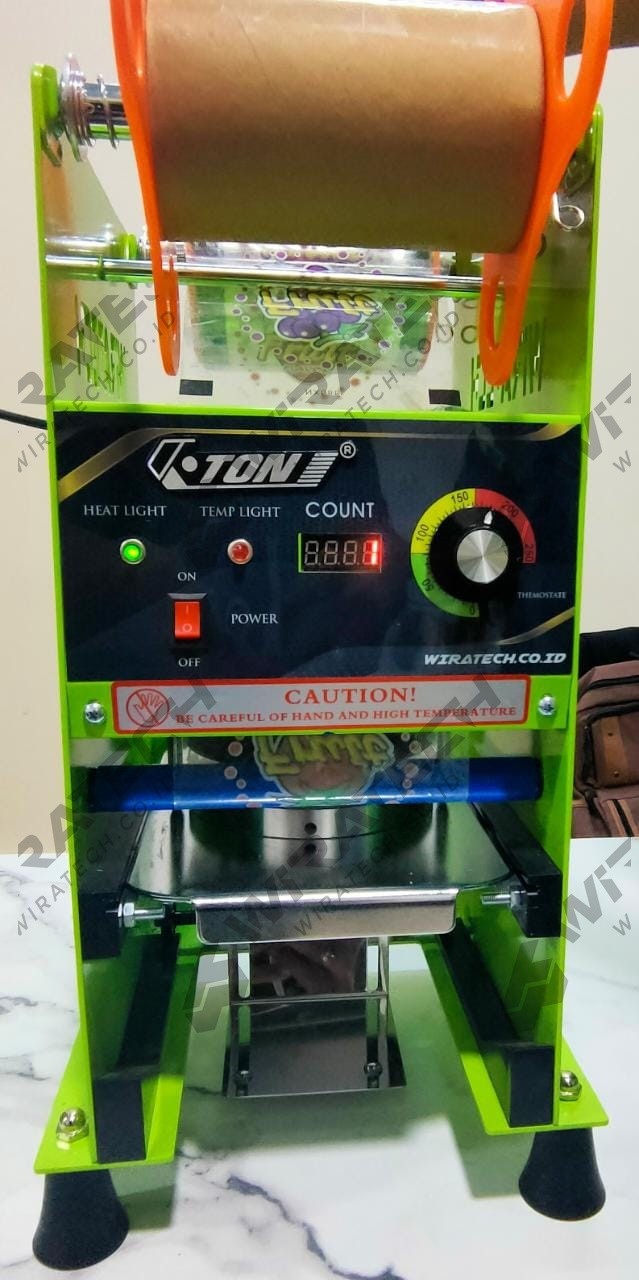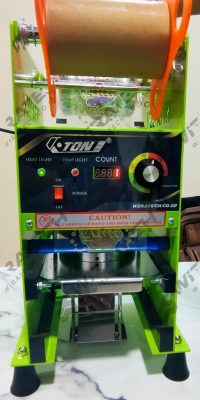 Penggunaan mesin sealer otomatis kini semakin merebak dan menjadi alternatif yang solutif untuk kebutuhan pedagang masa kini.